Lincoln Nautilus: Rear Disc Brake / Rear Disc Brake. Diagnosis and Testing

REFER to: Brake System (206-00 Brake System - General Information, Diagnosis and Testing).

Removal NOTICE: Do not spill brake fluid on painted or plastic surfaces or damage to the surface may occur. If brake fluid is spilled onto a painted or plastic surface, immediately wash the surface with water...
Other information:
How Does Auto Hold Work Auto Hold applies the brakes to hold your vehicle after you stop it and release the brake pedal. This can help when waiting on a hill or in traffic. Switching Auto Hold On and Off WARNING: The system does not replace the parking brake...
Activation NOTE: If the EPB cannot be released using the switch carry out the following procedure. If the battery is dead, jump start the battery to provide power and release the EPB using the switch. NOTE: Typical parking brake actuator motor shown...
Categories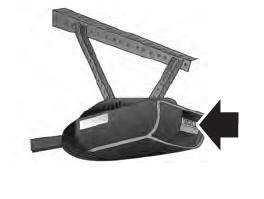 Press the learn button on the garage door opener motor, you have 30 seconds to complete the next two steps. Return to your vehicle.
Copyright © 2022 www.linautilus.com