Lincoln Nautilus: Automatic Transmission / Automatic Transmission Audible Warnings. Automatic Transmission – Troubleshooting
Automatic Transmission Audible Warnings
Transmission Not In Park (P) Audible Warning
Sounds if you open the driver door before shifting into park (P).
Park (P) Selection Audible Warning
Sounds when you shift into park (P).
Automatic Transmission – Troubleshooting
Automatic Transmission – Information Messages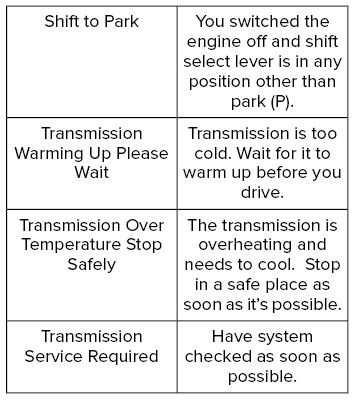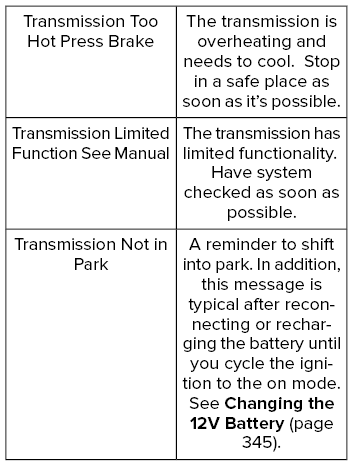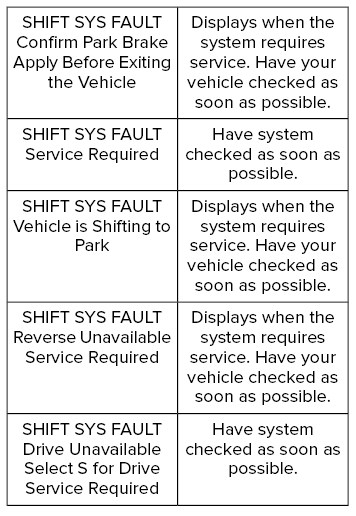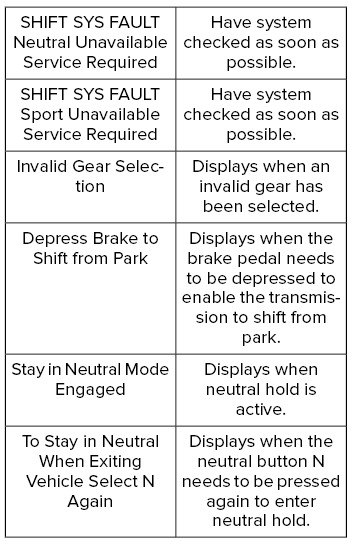 Categories
Parking Aid Indicators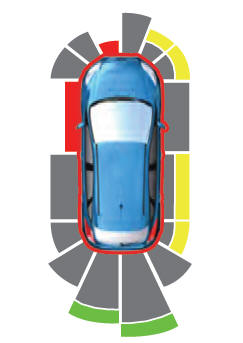 The system provides object distance indication through the information and entertainment display.
As the distance to the object decreases, the indicator waves and the lines move toward the vehicle icon. If there is no object detected, the distance indicator lines are grey.