Lincoln Nautilus: Automatic Transmission / Automatic Transmission Audible Warnings. Automatic Transmission – Troubleshooting
Automatic Transmission Audible Warnings
Transmission Not In Park (P) Audible Warning
Sounds if you open the driver door before shifting into park (P).
Park (P) Selection Audible Warning
Sounds when you shift into park (P).
Automatic Transmission – Troubleshooting
Automatic Transmission – Information Messages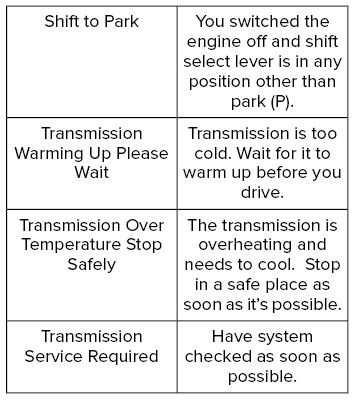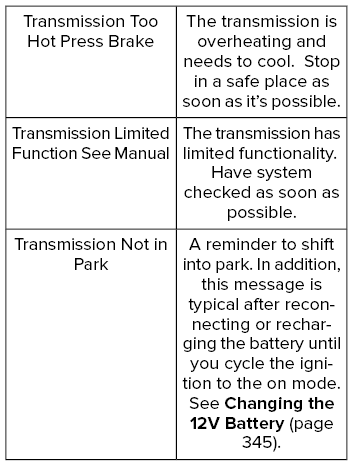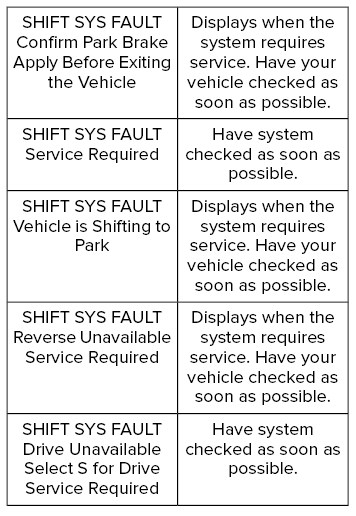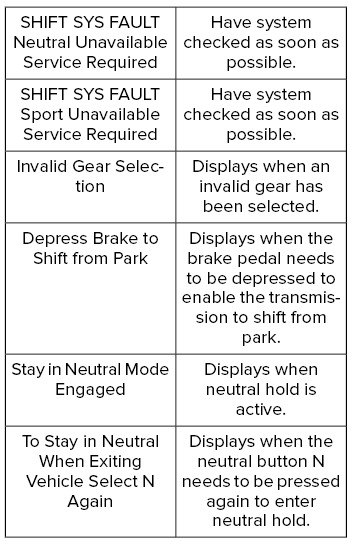 What Is Manual Park Release Manual park release allows you to move your transmission out of the park (P) position in the event of an electrical malfunction or emergency...
How Does All-Wheel Drive Work All-wheel drive uses all four wheels to power the vehicle. This increases traction, enabling you to drive over terrain and road conditions that a conventional two-wheel drive vehicle cannot...
Other information:
DTC Charts Diagnostics in this manual assume a certain skill level and knowledge of Ford-specific diagnostic practices. REFER to: Diagnostic Methods (100-00 General Information, Description and Operation). RTM DTC Chart DTC Description Action U0146:00 Lost Communication with Gateway "A": No Sub Type Information &nbs..
What Is Global Opening and Closing You can use the remote control to open the windows with the ignition off. Using Global Opening Press and release the unlock button on the remote control. Press and hold the unlock button on the remote control. Release the button when the windows start to open. Press the lock or the unlock button on the remote control to stop global opening. Note: You..
Categories
Parking Aid Indicators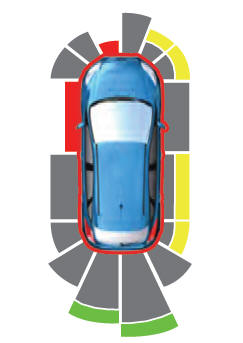 The system provides object distance indication through the information and entertainment display.
As the distance to the object decreases, the indicator waves and the lines move toward the vehicle icon. If there is no object detected, the distance indicator lines are grey.