Lincoln Nautilus: Lane Keeping System / Lane Keeping System Settings. Alert Mode. Aid Mode
Lane Keeping System Settings
To change the steering wheel vibration, use the instrument cluster display:
Using the instrument cluster display controls on the steering wheel, select Driver Assist.
Select Lane Keeping Sys.
Select Alert Intensity.
Select a setting.
Alert Mode
What Is Alert Mode
Alert mode vibrates the steering wheel when it detects an unintended lane departure.
How Does Alert Mode Work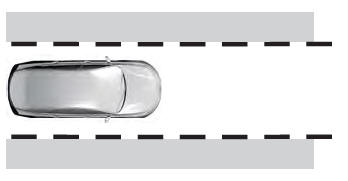 When in alert mode, the lane keeping system alerts you by vibrating the steering wheel. The intensity of the vibration is set through the lane keeping system menu.
Aid Mode
What Is Aid Mode
Aid mode provides temporary steering assistance toward the center of the lane.
How Does Aid Mode Work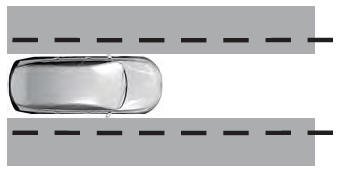 The lane keeping system aids you when an unintentional lane departure occurs. The system provides a small steering input to move the vehicle towards the center of the lane.
Categories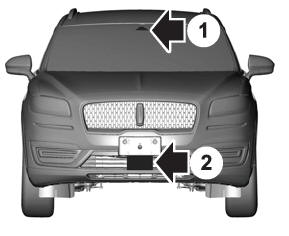 Camera. Radar sensor (if equipped).
If a message regarding a blocked sensor or camera appears in the information display, something is obstructing the radar signals or camera images. The radar sensor is behind the fascia cover in the center of the lower grille. With a blocked sensor or camera, the system may not function, or performance may reduce. See Pre-Collision Assist – Information Messages.