Lincoln Nautilus: Rear Occupant Alert System
Heated Seat Precautions WARNING: Use caution when using the heated seat if you are unable to feel pain to your skin because of advanced age, chronic illness, diabetes, spinal cord injury, medication, alcohol use, exhaustion or other physical conditions...
What is the Rear Occupant Alert System The rear occupant alert system monitors vehicle conditions and notifies you to check for rear seat occupants when you switch the ignition off...
Other information:
Inspection WARNING: All seatbelt components must be inspected and corrected as part of any collision repair. Inspect all seatbelt components as prescribed by Seatbelt Procedure After a Collision found in Section 501-20A General Procedures of this manual...
Use coolant that meets the defined specification. If you do not use coolant that meets the defined specification, it could result in: Component damage that your vehicle warranty does not cover. Reduced vehicle performance. Capacities Materials ..
Categories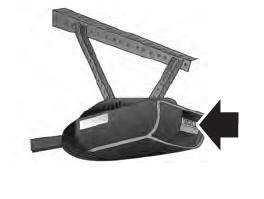 Press the learn button on the garage door opener motor, you have 30 seconds to complete the next two steps. Return to your vehicle.
Copyright © 2023 www.linautilus.com