Lincoln Nautilus: Engine System - General Information / Crankshaft End Play. General Procedures

General Equipment
Dial indicator
Dial indicator fixture
NOTE: Refer to the appropriate Section 303-01 for the specification.

Position the crankshaft to the rear of the cylinder block.


Zero the Dial Indicator Gauge with Holding Fixture.Dial Indicator


Move the crankshaft to the front of the cylinder block. Note and record the crankshaft end play.


If the crankshaft end play exceeds the specified range, install new parts as necessary.

Categories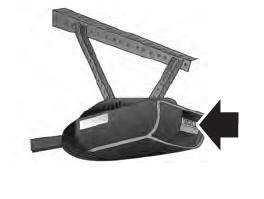 Press the learn button on the garage door opener motor, you have 30 seconds to complete the next two steps. Return to your vehicle.
Copyright © 2023 www.linautilus.com